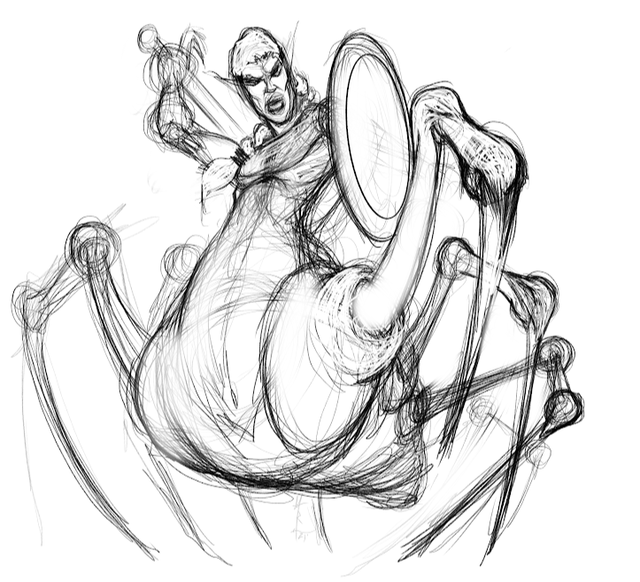 Did a sketch of a drider since we're facing a bunch of them in Brad's campaign. This may make it all the way to finished illustration.
Or I may have a case of the ADHDs. Time will tell.
Heh. Now that I've stepped away from it for a few and I'm looking at it with fresh eyes - it looks like he has a bad toupee on.
MORE