Guess I'm just going to have to try number 2.
For the record - it's a rain day, so I'm back at my favorite local coffee shop (The Spokesman).
If you're curious, a quick search yields this article about Lichtenhainer beers at the Beer Advocate.
Heh. Spellcheck auto corrected the beer name to my last name.
Update:
It's delicious! Honestly, I've never had anything like it before. I suppose I should point out that I'm generally not a 'beer guy' so maybe this sort of flavor is more common than I realize, but...

It seems salty and sour. Kinda like a dill pickle brine. Obviously, I wouldn't drink a dill pickle brine down, but this is in that direction. If nothing else, it's something interesting for a change.
Also:
In the Mario Brothers series of games, my understanding is that you play the Mario Brothers and have to rescue Princess Peach. Then, Bowser immediately recaptures her and wash, rinse, and repeat.
This seemed... like it was in need of an update. So I didn't spend long on this, but I wanted to get the idea down before I lost it.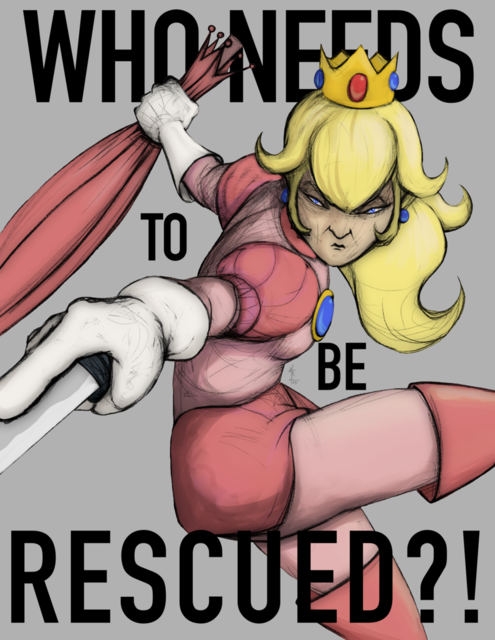 MORE