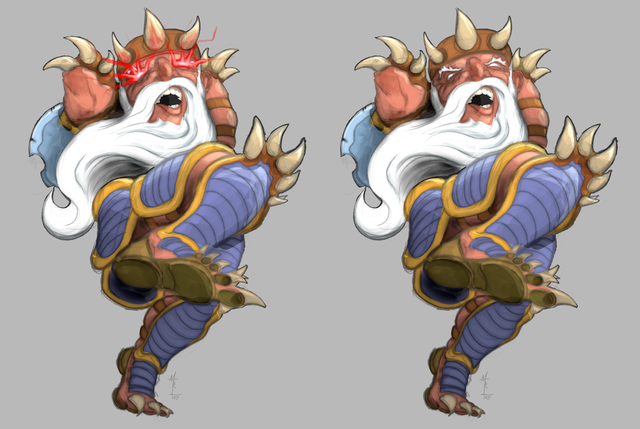 So you're at the public pool. You finally managed to learn to keep your head above water all by yourself.
Then, you get splashed a lot and when you look around, you realize that you're in a pool where olympic athletes come to do their laps. You're surrounded by them.
Then someone comes along and says "Guess what folks, we figured out individual motor boats. No need to know how to swim anymore!"
Makes it kinda hard to keep your head above the water.
* * * * *
In case it's not abundantly clear - I'm kinda burning out. I'm still plugging along, but my heart's not really in it. There's a tremendous sense of "What's the point?"
Anyway - the image(s) up top are what I did today on my day off (rain).
Tried a new technique. Someone pointed out in one of the videos I watched that there's no real reason to stick to the old process of a. pencils, b. inks, c. color flats, and d. rendering because that was designed for the comics of old based on physical limitations created by the printing process. So if you're working digitally...
So I went straight from 'pencils' to 'painting'. Dunno. There's some good texture in there, but I think I should have spent more time on the figure's silhouette. The arms get a bit confusing.
The pose was based a little on the third one below - all of which I did yesterday just to be 'putting pen to paper'.

MORE