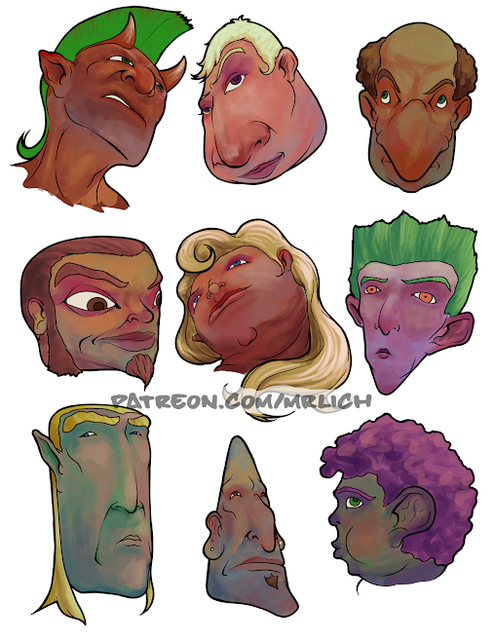 So yesterday I posted about about the funny faces I was working on.

Last night I watched a video about digitally painting skin tones. I've seen the video before, but last night I used the heads I'd already sketched and inked and used them to follow along in the video.
And just like that, the bit flipped in my head. From 0 to 1. Suddenly, I get it.
Okay, I've still got a long way to go, but I feel the difference like a dark moonless night to a bright cloudless midday sky. It might not even be recognizable to other folks, but I feel so stupidly different. My digital painting game just took a monster leap forward.
I'm pretty stoked.
MORE