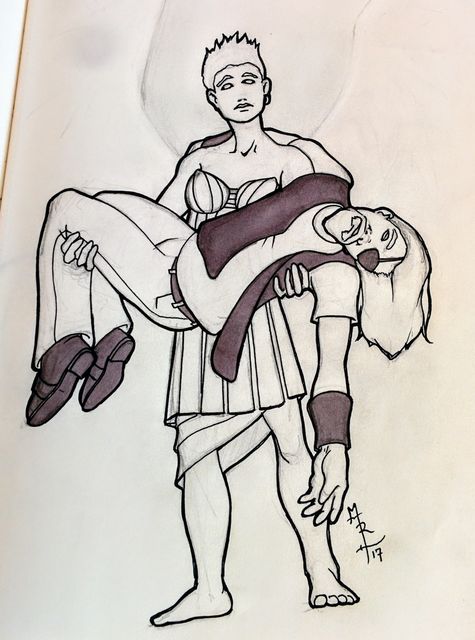 Probably my favorite one so far this year. It started when I was thinking about the cliche' image of the masculine hero carrying the Damsel in Distress. I was thinking specifically about how over done it is. Then I thought about reversing the roles.
I started roughing in the forms, and the idea that the male would be Patch (who, if I'm honest, is about as cliche as that original image idea) struck me as a good idea.
So who would the heroine be? Perhaps a valkyrie or angel? I dunno. I was focussed on the forms, and when I realized I was smudging the pencil a lot, I decided to erase the wings. I thought it might be neat to create something by its absence.
In case you're interested, I'm posting all of my Inktober sketches over on my Instagram - even the ones that I'm not a fan of...
MORE