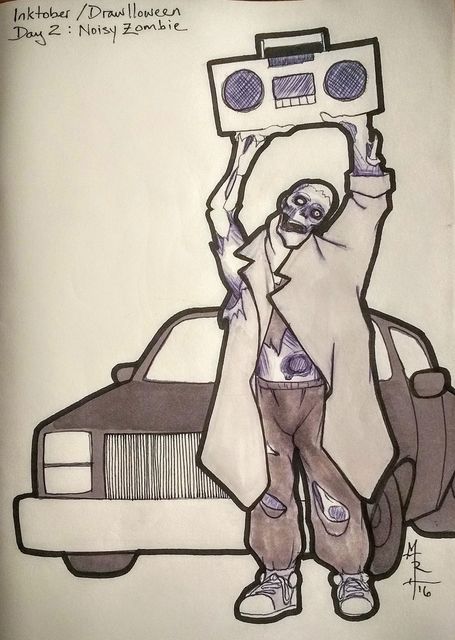 I decided to go a little sideways with my reference for this one. Look familiar?
Also - the darkest of my Prismacolor markers was going dry. You can see it in his sweatpants.
Tools - I 'cheated' by using pencil to rough out the design so tha it would follow the reference closely enough to be recognizable. Next was the cheapy ballpoint pen to draw the design. Sharpie pen to very line weight, and traditional Sharpie for the 'bold' stuff.
MORE