Spot

1/17 '20
My 13 year old cat, Spot, has been living with a bone marrow cancer diagnosis for 9 months now. Her buddy, Scout, passed in November. Since then I've been her only source of love and affection. 
I should have known something was up when she stopped coming by for love and affection at bedtime. She stopped eating, and with a long holiday weekend coming up I knew it was probably time, before she had to suffer through three days to see the vet. So, I went looking for where she had denned up.
When I found her the look she gave me removed all doubt that it was time. Fortunately, my vet had me bring Spot to her house. My vet gave Spot a quick exam and agreed that it was time.
And just like her buddy, Scout, Spot left as soon as the euthenasia drugs hit her system.
Losing two pets in two months is hard. I like fixing things. But with Spot, and Scout before her, there was no fixing this. And the only choice I had left was to give them mercy.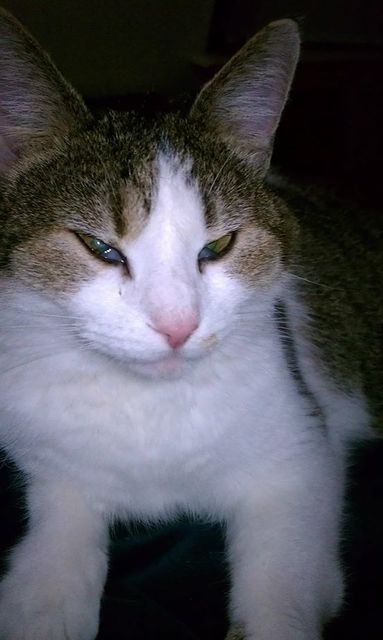 MORE