This is a Singer 401. There are many like it, but this one is mine.
Full Metal Jacket analogies aside, the 401 is an excellent machine. It has all-metal internals, comes with many stitches pre-programmed by the virtue of having an internal cam stack. It can also accept an array of swappable cams for even more stitches.
But it has some drawbacks. Despite being manufactured in the 1950's, the foot pedal (technically called the 'motor controller') is the same model that Singer used since the 1920's. It's a graduated resistor, that lowers resistance until a simple circuit is achieved at full pedal depression. The side effect of this is that when you aren't using the machine, the pedal tends to heat up. Since its resistance is blocking the current flow. Additionally, since carbon tends to build up on the disks in the resistor, older pedals tend to make the machine leap into action with not a lot of control at slower speeds.
Which is a problem.
There's a later series of machines called Touch & Sew, called Touch & Throw or Touch & Swear by afficionados. They have a more powerful two speed motor with an electronic motor controller. By a quirk of manufacture, the motor in the T & S machine is the same physical size as the one in a 401. So, with some simple mechanical skill, a bit of soldering a little fabrication and a whole lot of creative cursing, you can upgrade a 401.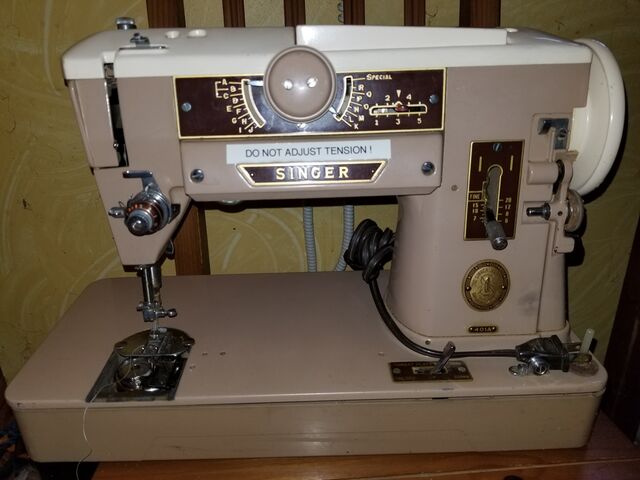 MORE