So, the new heat pump went in yesterday. I've been living without a heat pump for 2 years, after the unreliable old one went belly up on the first cooling day of the year. Winters, I limped by on the emergency heat circuit, an electric blanket and two dog power. Summers were handled by a sophisticated array of window air conditioners and portable units providing enough cooling to be comfortable/tolerable.
But of course there are no windows in the bathrooms of my house.
Consequently I spent as little time in the necessary rooms as possible during the summer. They were always warm-ish. Post shower it was advisable to skip shaving as often as I could get away with it. Shower, brush my teeth and dash.
But now the new heat pump is in! Huzzah!
I noticed it immediately as the temperature and humidity both made a precipitous decline. Because the odd thing about portables is that you're either freezing your 'nads off if you're in the direct airflow, or you're a bit warm if you're anywhere else in the room.
But central air. Glorious central air, all hail Willis Carrier!
First impression: this thing is quiet. When the condensor fan kicks on I can't hear it. Which is probably the way it should be, I have just gotten used to listening to the industrial grade impeller grinding to life on the old one. It's a nice life upgrade.
For those keeping track at home, this is renovation project number three. Next up, windows. (No, not the OS from Hell. The other type.)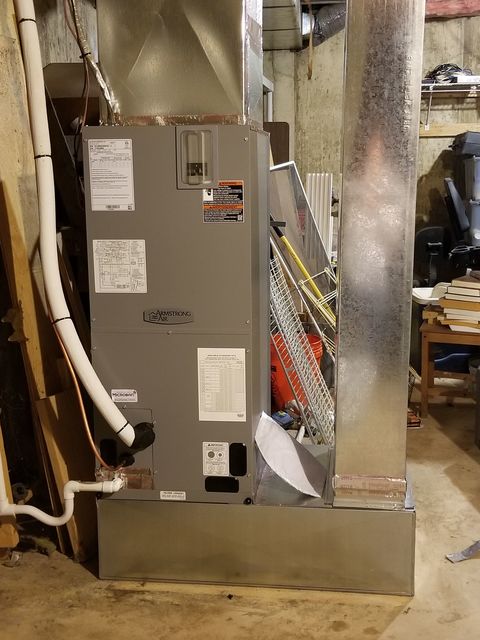 MORE