I forgot what I was going to say.
My parents have never not ever in their lives had a Thanksgiving that was just them until this year. I don't just mean "in their married lives" (they've been married 55 years) but I mean when they were children, too, even my father's dirt-poor, no-one-had-time-nor-skills-nor-money-for-a-feast family, they always had Thanksgiving guests.
We have always had Thanksgiving guests. 
But not this year.
This is only my second at home alone with my spouse Thanksgiving. And one of only maybe half-a-dozen I haven't been at my parents. We ate very good food. Had a couple great cocktails. Relaxed. Zoomed with my family. Slacked with my best friends. Had a few texts and phone calls with some other folks. 
This year sucks. This world sort of sucks. We're lucky. We love each other. We like each other. We have stable, well-paying jobs we are able to do from the safety of our home--which is safe, warm, nicely appointed and easily affordable on our income. We're healthy. 
I have the best, most trustworthy, kind and giving friends. My beloved sister and her family are within walking distance. We're safe, safe with each other. and even though we have more than that, it's hard to care because of how grateful I am to be safe and safe with each other.
The U.S. is not safe. It is deeply unsafe for so many people. And sometimes even unsafe for people like me. And I am grateful for the things I have and grateful for the people showing me ways to fight to guarantee them to more people.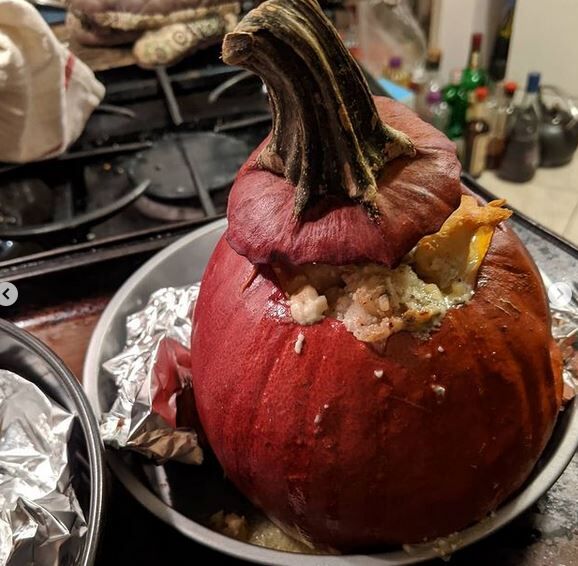 MORE