We usually wear name tags in choir. There's  more than a hundred of us so. Anyway people like to be creative with them. I have a hallowe'en themed one I'm wearing this month but needed to make one for November.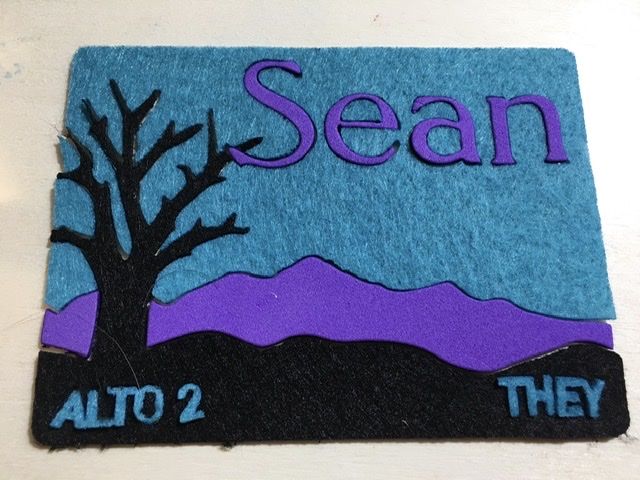 It's a kind of intarsia with felt and foam. I cut the pieces on the laser. It was "fun" working with the different colours. Did you figure that cutting blue/violet things with a blue/violet laser might be very different than cutting black things?  I spent hours working on the right settings and insets to get the kerfs to match. 

I have to glue all the bits to something, probably black construction paper, but that's a project for tomorrow. 

oh, yes, I'm singing alto. 
MORE