It occurs to me that I never posted finished photos of what I did with the silhouettes I posted about last month.
So here:
I made a cuttouts of my campmates and framed them. I did this 4 times i n various color combinations, and have 1 more to make. (I stopped because I ran out of frames). I made several because some of my campmates wanted their own copies. Here are 2 of the finished product - coffee mug included for scale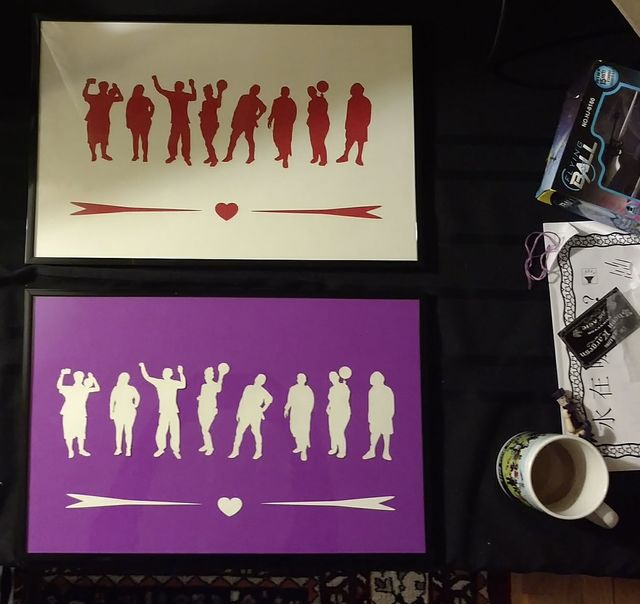 And then, with the silhoutte of my daughter, I assembled a wall hanging, and then attempted an inlay. The inlay is not as perfectly flush as I would like, but I'm fine with it as a first try.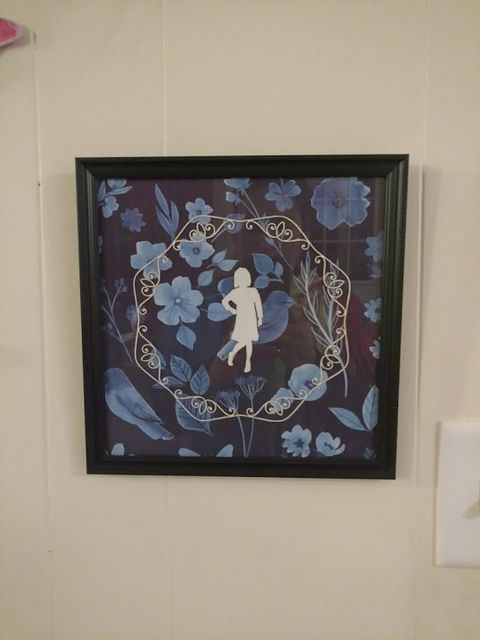 So yes, having fun with the Glowforgeous Splendiferous. 
MORE