Originally written for Instagram, so apologies if you're seeing this twice.
I keep wren houses, and I had announced on IG the chirping of newly hatched chicks a few weeks ago. And...
My wrens didn't make it. Something happened to the first batch of eggs, or the female had difficulty, and her second batch came late. And then they hatched... but it got quiet. Something wasn't right. I thought maybe it was the heat.
Yesterday, I came out to (who I assume was) the female, hanging from the birdhouse, her claw stuck in the nest inside. She was gone. She looked beat up, or maybe she fought to free her leg. I was so heartbroken when I found her, I didn't think to check her for sticky eyes, one of the symptoms of this mystery songbird illness. I was busy pulling her down and laying her to rest on the hill behind me.
Today, I gathered up several gorgeous blooms from my hydrangea in an effort to honor the situation, and also cheer me up. The hydrangea is having a banner year, surprisingly. I did nothing to protect her from the horrible winter we had, and did no spring prep on her at all. And yet, she is prolific in bloom and variety of color.
It helps.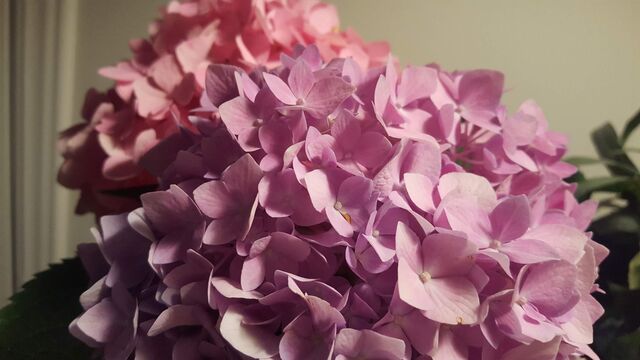 MORE