Your kind responses to my short Dec 10 pain-post were recieved with gratitude even though I didn't respond. I sorta went into hidey-mode for a bit.
Wanted to update that I got a very nice Christmas gift of muuuch lighter pain for the four days surrounding Xmas, which was so random and wonderful that I'm going to go ahead and thank you all for the good mojo.

Have a goofy cat photo.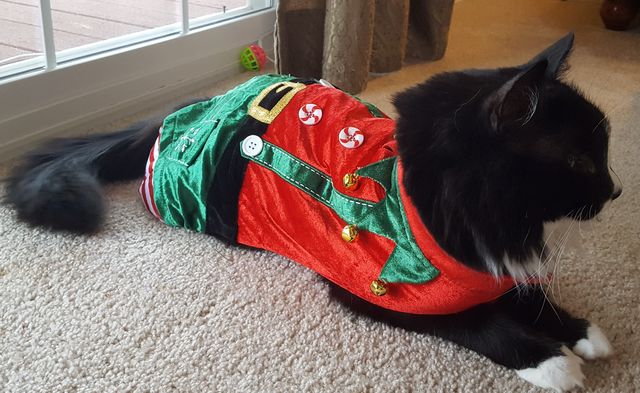 MORE