Whoa, am I having a bit of an emotional day today. Bear with me, I'm trying to get the world framed right again. I think this particular time is the result of the prolonged bed rest (four weeks!) and a migraine last night followed by insomnia. I could ride it out silently, or I could write to you guys and maybe get a good process going.
I was in the middle of some paperwork I have to take care of once a year. This is the sixth year. It has to do with my work and health, so it's already a touchy subject. While looking through the massive pile of unfiled documents that is now my harddrive (thank you iTunes fiasco), I stumbled upon some emails I wrote to a very close female coworker, exactly 16 years ago today. We thought we were so clever and witty. We lovingly called each other bitch. I have to laugh. We were the youngest at Stanley Vidmar by 15 years in our respective departments, hers sales, mine engineering. I can't imagine what the others thought of us, and I'm so glad I didn't know.
But then I realized, 16 years ago today, I had a successful career, a very active lifestyle, a fiancé, an upcoming wedding, and had just returned from a trip to Jamaica. From where I stand right now, if I looked just right, it seemed like such a stark contrast to now.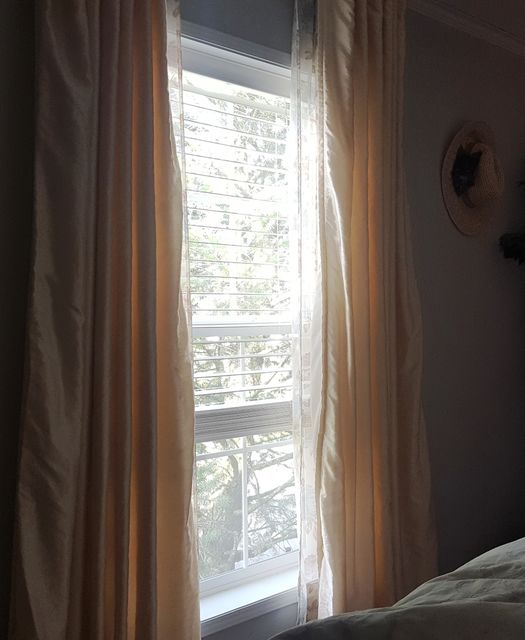 I was looking out the bedroom window at another sunny day when the tears hit me. Lots of tears. So I wrote a long, private, journal entry to myself, outlining my woes today (thank you OPW), and then I went back and looked at more of the emails. And I discovered not a month later I was leaving Stanley during another sweep of layoffs.
And I remembered how stressed I was, with the axe dropping almost every Friday. And the three bosses, and the unending overtime, and the list of 21 open projects, each of them unironically labeled top priority. And the tears then, too. So many tears.
And that I started my housecleaning business not long after, and which then became my favorite job ever for the next ten years. A business that got me through a divorce, a health diagnosis, a lost beloved pet, and someone totaling my car. A business that found me a best friend, a bevy of new people in my life, amazing adventures, and eventually a wonderful man who loves me.
I've lived alone for 10 years, fiercely independent. I've had to give up the independence due to health, but I think I accidentally gave up the fierceness, too. And now I may or may not be on the cusp of giving up the alone part. (Or really, I already have and it scares the hell out of me.) On top of that, everything that's happened since last fall is still fairly recent. It really hasn't been that much time yet. I've since filled my time with a renewed relationship, a wonderful vacation, and more recently, back surgery that may improve my quality of life, yet here I sit suddenly reeling from the weight of loss and laughingly not knowing why. Oh, dear.
So, how do I keep my chin up? I'm prone to realism, not optimism. I can't change my stripes in that regard, so I have to work within the pattern. How do I frame this period of time so that I don't keep feeling so lost whenever I'm alone with myself, in this bed? Because I am definitely more than a little lost right now.
Thoughts on what the future might bring are great, but the days are long right here and now, and I'm pretty painfully chained to the right here and now. I've already made the first step by writing it all out and gathering my thoughts, but I could use some help, or just some connection from you guys, to ground me a little today. At the moment, it's difficult just getting up and making food, if that gives you an idea of my mobility levels. So, tell me anything, or tell me nothing at all. Just say hi.
MORE