Ok, the previous Iceland post was all practical overview stuff. Now for some detailed recommendations  on things to do in Reykjavik
Hallgrimskirkja - it's a newer catherdral (finished in the 1980s). Iconic building and on a clear day it's cool to take the elevator to the bell tower and look at everything. They ring the bells a lot. Especially on Witt Monday, when jet lagged tourists are trying to nap in a hostel next door.

Walk around and shop and eat. In particular, on Laugavegur (which also has the supermarket Bonus) and Skolavordustigur (which deadends into the catherdral plaza) and their side streets are good for tourist shopping.

IF YOU HAVE A CAT CRAZY CHILD (or if you are a cat fan yourself) there is a cat cafe called Kattakaffihusid. With good coffee and baked goods.

There are public "swimming" pools which are really more lounging around in warm water pools. We went to the one called Sundhöllin. Very clean, and of course great for kids. But also if you just want to hang in the giant hot tub and experiance some local culture. It's like $8 to get in (kids are like $1), and they do rent towels if you forgot yours. But c'mon, didn't you read Hitchhikers? 

You can take a boat tour to see Puffins or Whales. I'm scared of whales, so we did the 1-2hr puffin tour. Puffins are cool little birds, but not particularly impressive. Still, getting on the water for an hour or so was good fun. They told me whale cruises are 90% on spotting whales (NO THANK YOU), an even higher precentage of spotting dolphins. 

There is a small natural history museum called Perlan with an ice cave a bit out of town. There is a free shuttle (though we didn't know that and took a city bus). The building has a enclosed rooftop cafe with great views of the city - and maybe the northern lights in the winter? Anyway, the cafe was just as good a reason to visit Perlan as the museum.

There is this metal sculpture of boat ribs called 'Solfar' aka 'Sun Voyager' right on the harbor. There isn't much to do, but it does make for a great photo. Especially if you happen to catch a sunset sky.

There is another iconic building called Harpa right on the harbor. It's the concert hall of everything from opera to rock concerts. There were nightly events and shows but we didn't catch any. You can go in and walk around. It's a brilliant architectural space.
I'm sure there are other things to do in Reykjavik. These are just the ones I experienced and recommend. I was traveling with my 8 year old, so I have nothing to report on nightlife/bars/fancy resturants. I'm sure they have them. These is a place called Chuck Norris Grill that I wish we would have eaten at. But you gotta save something for next time.
Some photos below. More photos in my google photo album here.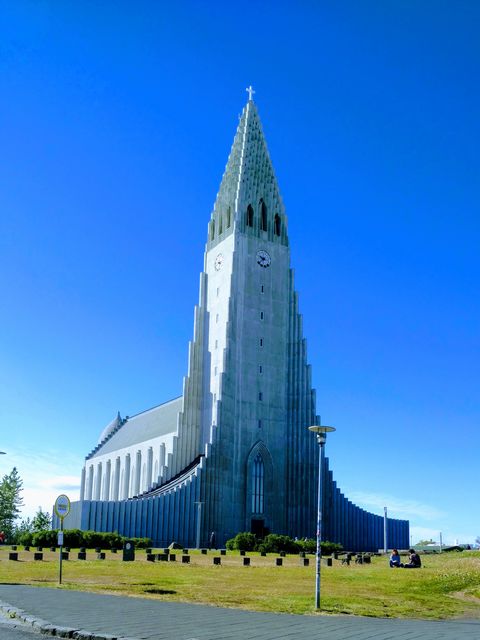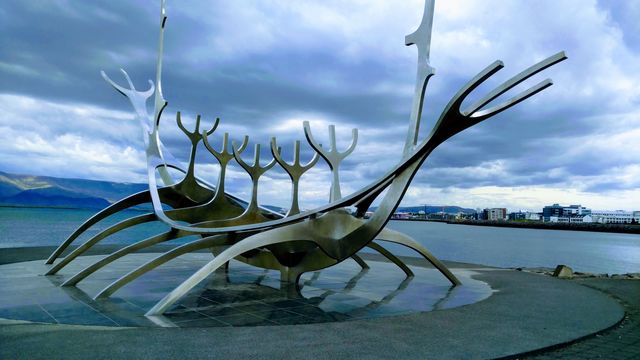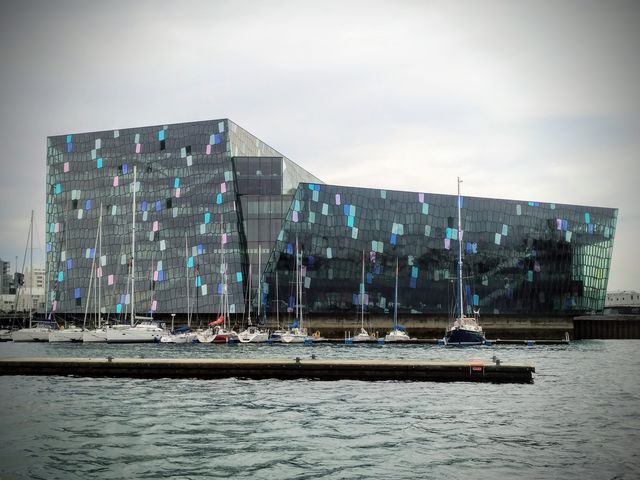 MORE