Last night I had the pleasure of seeing the lovely and talented Jenn Rice Abrevaya, starring (IMO) in Mamma Mia! Jenn, of course, was brilliant, and despite my cynicism about jukebox musicals, I was emotionally recharged by the show. All it needed was More Jenn. 
I'd expected that MM would continue the traditions of Scandinavian theatre by refuting the themes of Ibsen, that life is a depressing mystery. It seemed clear that MM would posit the mysterious feminine not only in the sun, so distant and rare in Ibsen's work, but also firmly entrenched in the prison of patriarchal sanction, yet without the pistols or an orphanage to burn down, via the machinery of Swedish disco music. I was wrong and right at the same time. 
Sophie, the alleged protagonist of MM, desires to become the doll of Ibsen's A Doll's House. She seeks approval from a father before giving her virginity to a Wall Street wunderkind. In short, she is willfully the golden fatted calf bought and sold. Her mother, Donna (perhaps a Madonna?) is the 1970s sexual-revolution feminist and Circe, trapped on a Greek island, spinning magical experiences for her guests. Like Hedda Gabler, she claims not to need a man for success, but she wants one (as Hedda desired Eilert), for joy, and one for financial stability (as Hedda needed Jørgen). Sophie challenges her mother, saying that she wants to start her life "right," with a "white wedding" and knowing who is the man responsible for her.  
The book writer for Mamma Mia!, playwright Catherine Johnson, eventually came to her fucking senses at some point while trying to shoehorn in the ABBA hit, "Knowing Me, Knowing You." At this point, Sophie's groom and one of the candidates for Daddy tell her that marriage isn't everything. Though Mom has been saying this all along, because the men in her life finally say it, Sophie listens, and starts thinking about marriage seriously. Much like how Nora and Hedda are forced to behave by Krogstad and Judge Brack respectively, Sophie and Donna continue towards the wedding. Finally, Sophie drops her desire to marry and to find out who her father is, just as Donna chooses to marry and accept financial support from her former lovers. 
Donna chooses the path of patriarchy, from which Ibsen warned early feminists away. Sophie and her young buck shoulder backpacks to travel the world, engaging in the poetic mystery that Eilert and Oswald embraced, leading to their deaths. 
Ibsen was one of the first dramatists to perfect the art of realism in theatre. His descendant in Scandinavian Drama would do well to reject it, choosing Neo-Absurdism, rather than send women a message of kowtowing to the patriarchy via glitter and sequins. Donna preserves her tavern, and gets someone to fix the roof, though Nora abandons her house. The conflict between Ibsen's feminism and producer Judy Craymer's post-feminism was best illustrated by this production's version of "The Winner Takes It All." Actress (can't remember) belted this torch song with power, dignity and skill that could blow the roof off of the venue. However, the microphone system strapped to her face gave her voice an electromagnetic hum, barely discernible, yet devastatingly annoying to human ears. The power of women still burns in Scandinavian theatre; sadly, Western audiences must put a ring on it and tame it, in order to sanctify it. 
IN ALL SERIOUSNESS, the singing and dancing were great, performances were solid, the script made me have to think, "If I roll my eyes any harder, I'm going to get a headache." Obviously, the answer is that I have to write a musical for Jenn to star in. 
In other news:

If I pet Mo Magee as much as she wants, her fur gets so slicked down that she looks like Bastet.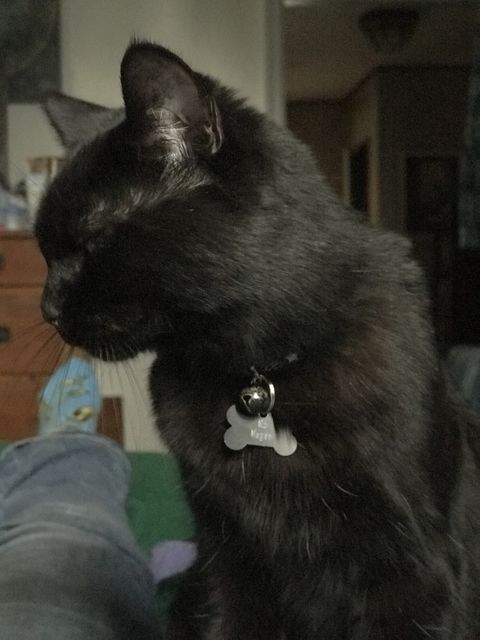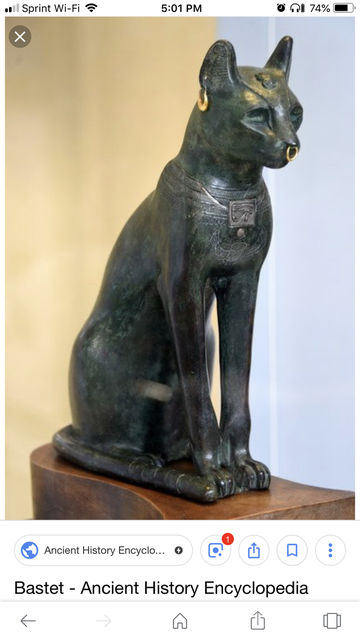 MORE