I mostly followed Thomas Boutell's recipe posted on OPW a few months back. Except I did not have wheat flour so I subbed in white.
Bread came out fine. Not excellent, but fine. The crust was great. The flavor was not as complex as I'd like. I'm guessing that was the lack of wheat flour? Kid loved it, but she has boring taste buds.
I make bread the "old fashioned" way sometimes. And this recipe just feels weird - what, no fat? 450 oven!?! No second rise?? But it certainly is easy.
I imagine I will make it again. But I'll let the dough sit (in the fridge) a few days to develop more complex taste. Maybe use honey instead of sugar. And likely also encourage a second rise - I.e. remove it from fridge, shape & let sit a few hours before baking. Also, I'll use the wheat flour per the recipe (assuming I remember to buy some)
I'll add photos once I figure out how
​​​​​​​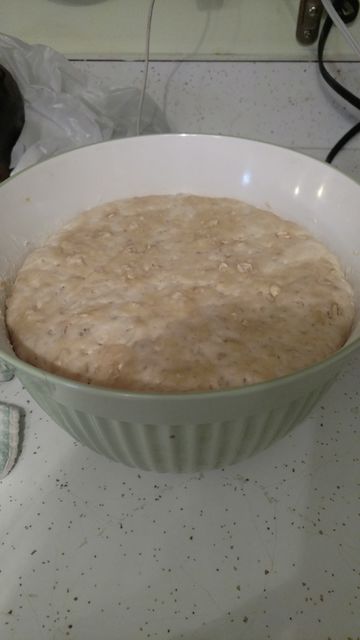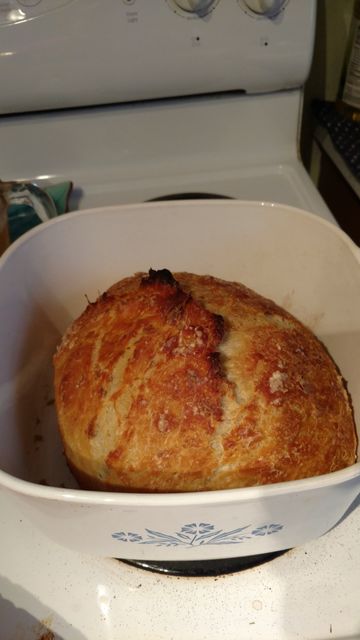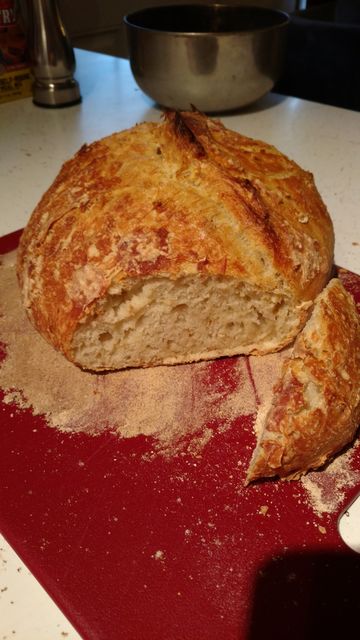 MORE